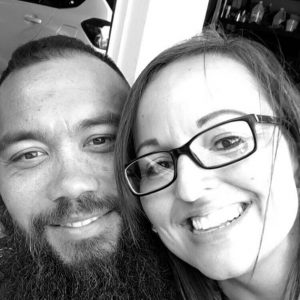 Stormy and Jonathan Nguyen - Piqua, OH (2020)
Stormy and Jon have been trying to have a baby for over ten years. Stormy has PCOS. The Nguyens have attempted four IUI's. All were unsuccessful, and one ended in a miscarriage. They want so badly to be parents and to have a child of their own. We hope that this will be their year that they will be able to have their little miracle.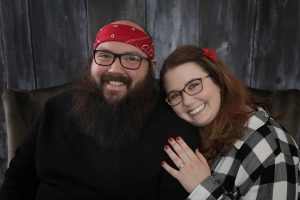 Shelby and Justin Caraher - Salem, OR (2020)
Shelby and Justin have been trying to conceive for over two years. Diagnosed with unexplained infertility and early recurring pregnancy loss, they have done nine rounds of Clomid and two IUI cycles. Through these treatments they have had four miscarriages. They were so excited to find out that they were pregnant that they started to get the nursery put together, but soon found out that they had miscarried. Now it's been recommended that they do IVF with genetic testing. This opportunity brings them hope, and they are looking forward to higher chances getting to bring home their baby. They have been blessed with a huge support system of people who love them and share of Shelby and Justin's goodness and deep desire to start their family.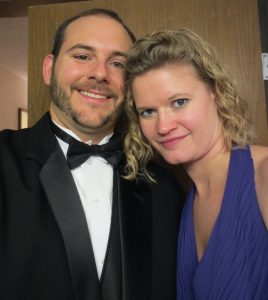 Sarah and Ryan Hoffman - Forsyth, MO (2020)
Sarah and Ryan have been trying to become parents for over ten years. They have been diagnosed with unexplained infertility. Sarah said it well in her application letter, "Unexplained infertility is such a clinical term for a journey that has been long and filled with grief." They underwent nine IUI cycles and one IVF cycle. Sarah and Ryan both work in the field of education. Sarah said, "Doing what we do, we see so many of our students, our "kids" come from broken homes. From families who didn't want their children and aren't afraid to tell them that. Years and years of students that we ache to take home and give them the love and care that they deserve and yet, our legal system is not set up to support this." Their longing to give a good life to a child of their own is what made us want to give them hope to try IVF again.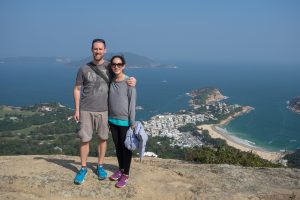 Jiaen and Steve - Virginia Beach, VA (2020)
Steve and Jiaen began trying to have children in the spring of 2016. They began fertility testing in China, where they lived at the time. After several blood and hormone tests, ultrasounds and a hysterosalpingogram, Jiaen became pregnant in May of 2017, but unfortunately miscarried. They continued testing and ultimately had three unsuccessful IUIs—two in Asia and one after relocating to the US. Since September 2019, they have been trying again and tests have been repeated—with no clear cause for infertility. IVF is their next option. They work in helping build bridges between different cultures, and with several major transitions in recent years, money can be tight when it comes to fertility treatment costs. We hope that with this grant they will be able to start the family for which they have been hoping!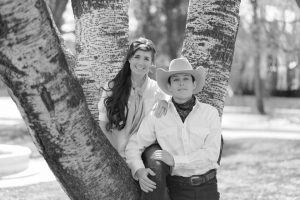 Bobbi and Cort Whitney - Winnett, MT (2020)
After being married, Bobbi and Cort tried to have children for over two years before being referred to an infertility specialist. Once they arrived at their first infertility appointment, they discovered they were four weeks pregnant for the first time! Three months into the pregnancy they learned that the baby was diagnosed with PAIVS (Pulmonary Atresia with Intact Ventricular Septum), a congenital heart defect. At a checkup when Bobbi was six months pregnant, they could not hear a heartbeat. On March 17, 2017, their baby, Clancy James Whitney, was stillborn. Bobbi had an emergency D&C nine days postpartum for retained placenta. She underwent a hysteroscopy surgery to repair scarring of her uterine lining. After healing, they started infertility treatments. They tried IUI with no luck and were told that IVF was their next option. Bobbi and Cort started planning financially and trying to conceive on their own for the next 20 months. They were able to have a successful IVF treatment with five healthy embryos. In March they were able to do a frozen transfer and are currently pregnant!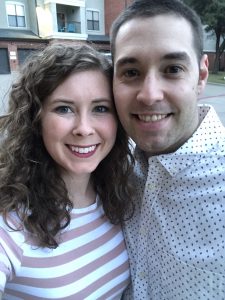 Natalie and Brian Theurer - Smithfield, NC (2020)
Natalie and Brian have been trying to grow their family for the past for four years. They both are caring people that give back to their community. Natalie works as an Occupational Therapist while Brian is a Minister of Youth and Education. After discovering they had male factor infertility, they underwent one failed IVF as well as two miscarriages. While working with a fertility center, they discovered that the best chance for a successful pregnancy would be through embryo adoption. They are excited to start this path and look forward to being able to share with their future child the uniqueness of how they came to be part of their family.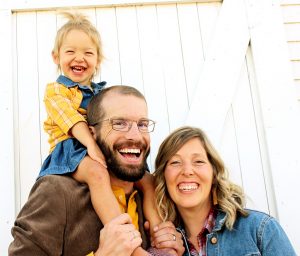 Adrienne and Jeremy Justus - Fort Collins, CO (2020)
Adrienne and Jeremy Justus are the proud parents of a beautiful three-year-old daughter that they were able to welcome to their family through IVF. Adrienne is a contractor while Jeremy is a project manager. They have been married for ten years and Adrienne is a breast cancer survivor. Before starting chemo, they were able to retrieve eggs and save them for a later date when Adrienne would be healthy. After an unsuccessful IVF and then the successful IVF that brought them their daughter, they tried for another 24 months with no luck. They were put in touch with the Snowflake Embryo Adoption program and are working with them to find the right embryo to adopt and transfer. They are looking forward to adding another little one to their family and can't wait to see their daughter be a big sister.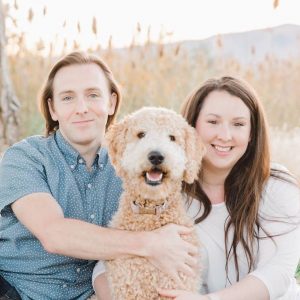 Emily and David Hogg - Pleasant Grove, UT (2020)
Emily and David Hogg have been trying to build their family for over seven years. Emily puts her creative skills to work growing a quilting business called Quilt 101 that sells kits and tutorials to help any level quilter. David is an IT Specialist. In 2013, Emily was diagnosed with thyroid cancer and had her thyroid removed. Along their journey to become parents, they've found issues with Hashimotos, PCOS, adenomyosis, and male factor infertility. They have struggled through 8 IUIs, an IVF cycle, and a devastating miscarriage. Emily and David have been very open with their journey and have shared the ups and downs of the process on social media; it has been very beneficial for others to understand the rollercoaster infertility can be. They are now looking forward to an IVF cycle in the fall and are hopeful this will result in the baby for which they have so patiently waited.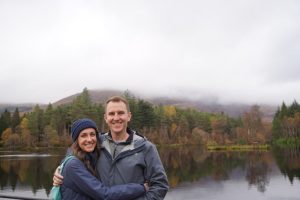 Bethany and Derek King - Lexington, KY (2020)
Bethany and Derek King lived in Scotland for 16 months before returning to Lexington, KY to be closer to family while Derek pursues his PH.D in Theology. Bethany is currently an administrative assistant at a campus ministry where Derek also works part time. After struggling through some medical issues and receiving information from Bethany's twin that she has PCOS, the Kings knew that having children could be tricky. They have tried many different fertility treatments that have not been successful and have decided to pursue embryo adoption.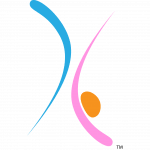 Brittany and Christopher - Virginia (2020)
When Chris and Brittany were married, they knew that having children naturally would probably not happen. They pursued domestic adoption and were matched to a birthmother, however, they were heartbroken when the adoption failed. A fertility clinic was able to introduce them to the Snowflake program of embryo adoption in 2015. They were able to transfer two embryos and conceive their three-year-old daughter! Currently Brittany is a stay-at-home mom and Chris is an Attorney Adviser. Brittany and Chris are looking to complete another cycle with the Snowflake program to add to their family.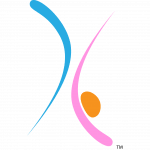 S. and C. Wilson - Houston, TX (2020)
The Wilsons have dedicated their lives to helping others with careers as public servants. After trying to start their family for eight years, they have been through four IVF cycles—the last one ending in a heartbreaking miscarriage. They have been through so much, including several procedures to remove fibroids, and have taken over 200 lab tests. They are now looking forward to their fifth IVF cycle and are hopeful they will finally beat infertility.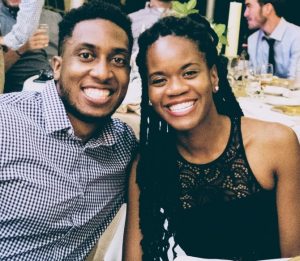 Tierra and Shamir Bobo - North Carolina (2020)
A couple months after getting married, Tierra and Shamir found out that Tierra had stage 4 endometriosis. Their painful infertility journey began with a couple surgeries to remove the endometriosis. In the last three years they have gone through three IVF cycles—the last one ending in a devastating ectopic pregnancy at six weeks. Tierra and Shamir have climbed many mountains to get where they are today. Tierra and Shamir both work at The University of North Carolina; Tierra is a Post Doc Research Associate and Shamir is a Grant Research Coordinator. Tierra said it best, "My journey to motherhood, like so many, have been both physically and emotionally painful, confusing and yet beautiful. These past three years have been cycles of despair and hope, but through it all I was able to rebuild to become the strongest and most grateful person I can be." We are hopeful that they will receive their miracle baby in this next IVF cycle.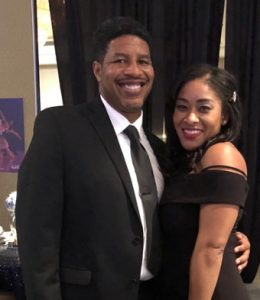 Nicole and Julian - Harrisburg, PA (2020)
Nicole and Julian are pillars of love and compassion for the youth and children of their community. They have dedicated their lives to serving those around them and have wanted nothing more than to start having children of their own. Nicole has struggled with severe endometriosis for most of her life, which has left her in great pain, but Julian is always by her side caring for her. After years of surgeries, removal of both fallopian tubes and an ovary, they were finally able to find a doctor that could get a treatment plan in place. Excited to start the IVF process, they are grateful to have found the right people to help them move forward. They shared the wisdom that, "The pain you have been feeling is nothing compared to the joy that is coming".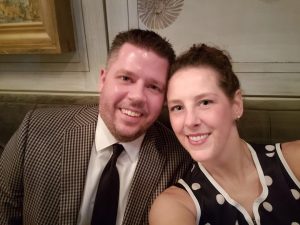 Jodi and Christopher Brink - Milwaukee, WI (2020)
Jodi and Christopher went through many trials to find each other, and once they did it was meant to be! Jodi was diagnosed with Ewing Sarcoma and, after fighting it, is ready to become a mom. Christopher is a Technical Specialist. Before going through chemo and radiation, they were able to freeze eggs and have been waiting for the right moment to use them. They have been working toward using the embryos for two years and are excited to try this embryo transfer to become parents.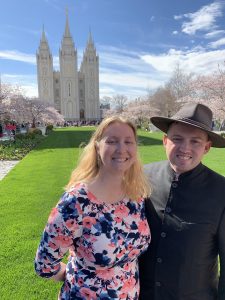 Anna and Jason Wilson - Travis Air Force Base, CA (2019)
Anna and Jason Wilson have been trying to have a baby for over 10 years now. Anna has been diagnosed with endometriosis and Jason has some unexplained infertility factor as well. They have always wanted children, but as a military family they have not always had access to fertility specialists. Anna and Jason have recently returned to the United States after living in Okinawa, Japan for seven years. They attempted to adopt in Japan but were unsuccessful. For a long time, they haven't had a lot of hope. However, now that they live close to a fertility center, they are jumping at the chance to begin an IVF cycle so they can grow their family.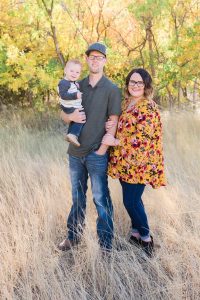 Sharlee and Colten Smith - Garland, UT (2019)
Sharlee and Colten Smith spent the first three years of their marriage trying to find an answer to their infertility. Sharlee was diagnosed with PCOS and after doing explorative surgery only to find multiple polyps, cysts covering her uterus, and a non-functioning fallopian tube, things could have seemed pretty hopeless. However, with the help of a great doctor, the couple began the IVF process. After a harrowing pregnancy with multiple complications, their son was born. They are excited to try an FET and potentially add a sibling for their son.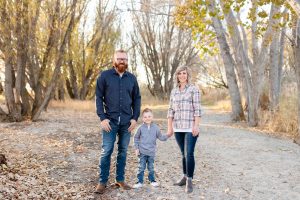 Amy and Kolby Rollins - Lyman, WY (2019)
While preparing to have a second child, Amy and Kolby Rollins were given the frustrating diagnosis of unexplained secondary infertility. They tried three IUI's and then felt like IVF was their answer. Their IVF journey began, and they were so excited when they found out Amy was expecting. However, at their first ultrasound appointment at six weeks the couple discovered that Amy was experiencing an ectopic pregnancy. Their hearts were broken as they explained to their five-year-old son that there was no longer a baby in mommy's tummy. Amy and Kolby are looking to do an FET (frozen embryo transfer) to try and add to their family.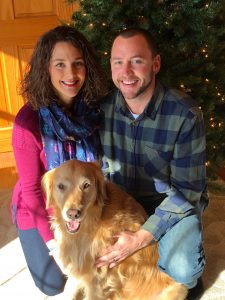 Sarah and Adam Freeman - Brewer, ME (2019)
Sarah and Adam Freeman have been trying to build their family for nine years. Sarah is a teacher and Adam is a letter carrier with United States Postal Service. They went through an extensive diagnostic process before undergoing 5 IUI (intrauterine insemination) cycles and 2 IVF (invitro fertilization) cycles. They were ecstatic to find out Sarah was pregnant after their second IVF, but devastatingly, Sarah suffered a miscarriage early on in the pregnancy. Despite all the emotions, disappointment and heartache, they have both remained positive and expectant for their chance to become parents. Sarah and Adam are hoping for a chance to be able to hold their baby for the first time, rocking him/her to sleep each night, and watching their baby grow.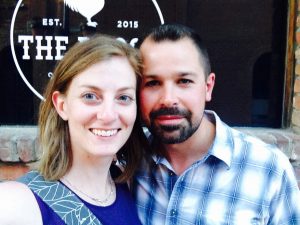 Chenoa and Tim Harrington - Missoula, MT (2019)
Chenoa and Tim Harrington have dedicated their lives to helping others. Chenoa works in the education consulting business where she focuses on helping college students navigate the loan process, and Tim is a K9 handler with the Missoula Police Department. They have been dealing with infertility for six years. They have done five unsuccessful IUI's and plan to try IVF next. Chenoa and Tim claim that The Beatles got one thing indisputably right: life is what happens when you're busy making other plans. They certainly didn't anticipate struggling with fertility in their attempts to build a family, but they would both adamantly argue that the process has brought them closer together and strengthened their love for one another.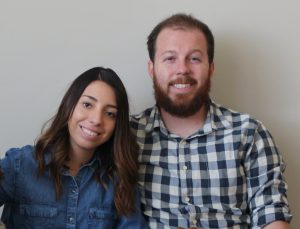 Sheila and Matt Long - Salt Lake City, UT (2019)
Sheila and Matt Long have been through a lot in just a few short years. Sheila was pregnant with their first baby in 2017. However, at her 20 week ultrasound their sweet baby girl was diagnosed with anencephaly—a fatal defect in which the baby's skull and brain never form. They were devastated and pained with grief. During the removal of her baby, Sheila's cervix was cut, and she lost a lot of blood. Doctors ultimately performed a hysterectomy and she lost the ability to carry their future children. Sheila and Matt have used this time to grow closer together, work intentionally and tirelessly to heal, and move forward in other forms of family planning. They are now pursuing IVF with a gestational surrogate.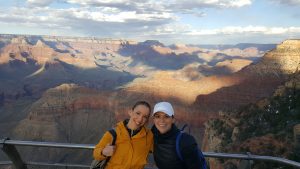 Jennifer Marianni and Marissa Marchese - Philadelphia, PA (2019)
In two years, Jenn and Marissa did 6 IUI's, 2 egg retrievals, 3 frozen embryo transfers to finally get pregnant—but they still had a rough fight ahead. Jenn had some complications early on in the pregnancy, but it all came to a head when her water broke at 20 weeks pregnant. They were sent home and Jenn was on strict bedrest where they worked hard to give their daughter a fighting chance. Jenn was admitted to the hospital at 23 weeks and stayed there until giving birth at 29 weeks. Their little Isabella was born very sick. She fought hard for her Moms, but only lived six days. Isabella changed Jenn and Marissa's lives forever, and she will always be in their hearts. They are ready for a rainbow baby to be added to their family.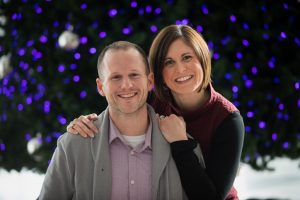 Amanda and Andrew Ott - Cedar Falls, IA (2019)
Amanda and Andrew Ott have been trying to find an answer to their fertility problems for 10 years, three surgeries, countless clomid pills, and a few IUI's. After removing a massive fibroid that was blocking the entire cavity of her uterus, things were looking up. However, after another IUI, Amanda was still not pregnant. A few years passed where they kept trying but the negative pregnancy tests were adding up. Amanda had another fibroid removed early this year, and now they look forward to starting the IVF process and are hopeful they'll finally beat infertility.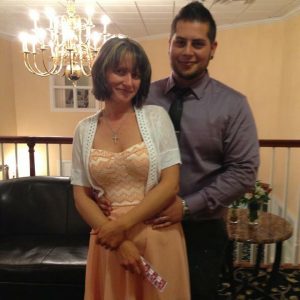 The Souza's - Massachusetts (2018)
Our struggles with infertility is just a part of our story but it will not be the end. We are incredibly grateful to The Hope for Fertility Foundation for giving us the hope and dreams of allowing us another chance to become amazing parents.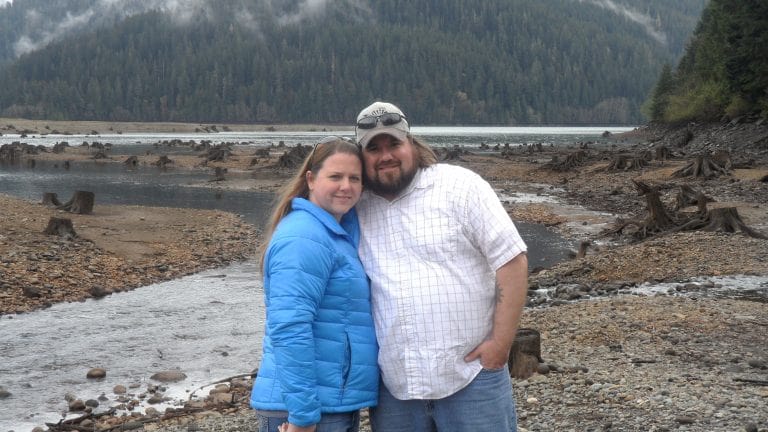 The Witte's - Washington (2018)
We both feel incredibly grateful to be awarded a grant from The Hope for Fertility Foundation. Without their help we really don't know how we would have overcome the financial burden of IVF. When we met and fell in love the word "infertility" never crossed our minds. But as the months turned into years, our dream of having a baby turned into an emotional nightmare. Although we still have a way to go with our journey, we are optimistic that our time to be parents is on the horizon. Words cannot completely express how much we appreciate The Hope for Fertility Foundation and the hope they give to so many couples like us. Thank you from the bottom of our hearts and baby dust wishes to all the couples who are battling infertility!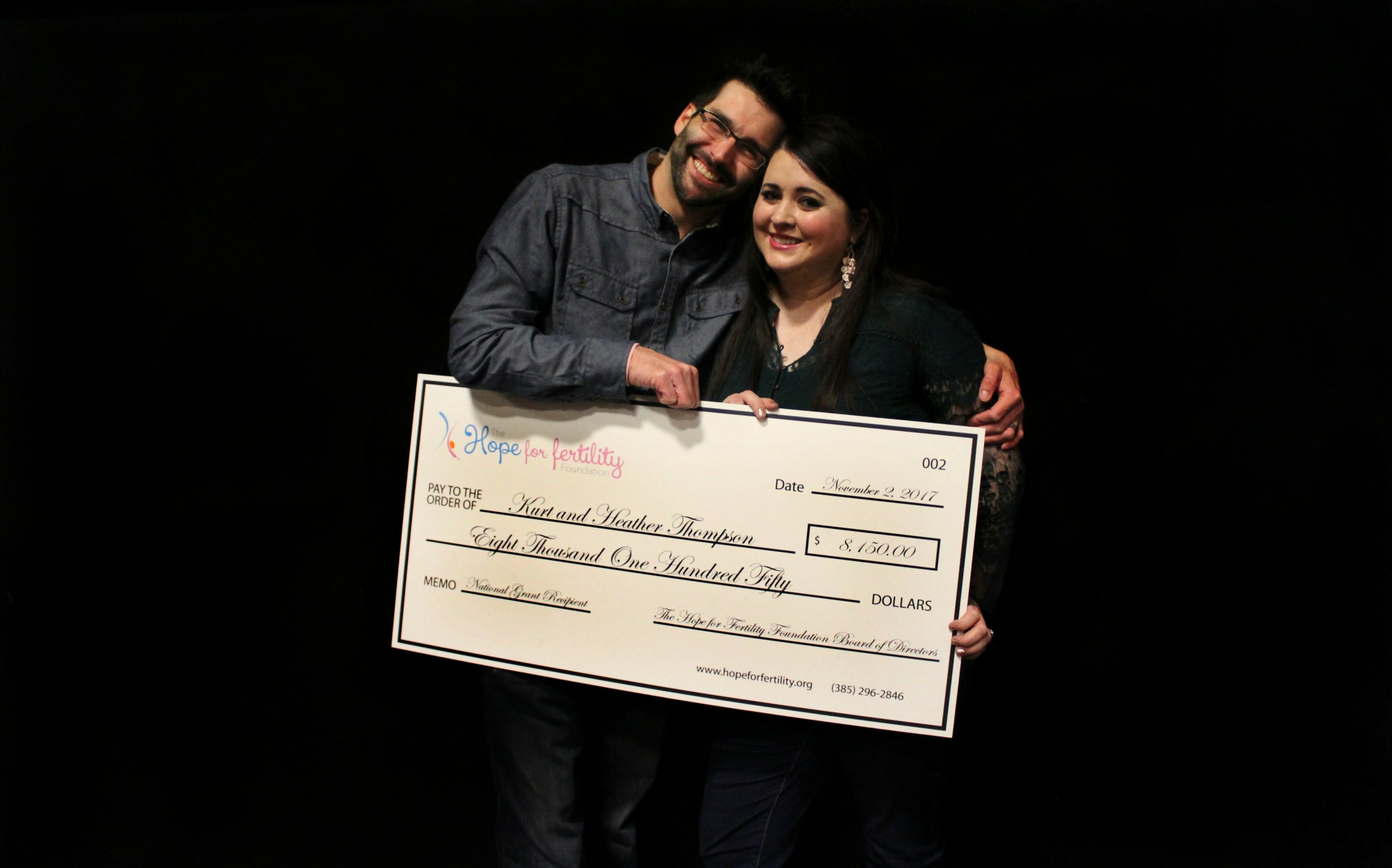 The Thompson's - Utah (2017)
Shortly after meeting, we had a strong desire to have children and start our family. We knew we wanted to experience the joy of watching them embrace life. We have had set backs that require IVF, an expensive process that is difficult to prepare for. Our dream of having children seemed so far out of reach, and we knew we needed help. The grant gave us hope. When we received the news we immediately felt like things were possible and that we weren't alone in our struggles. The Hope for Fertility Foundation gives strength to those who struggle with infertility. They help give infertility a voice. We can't wait until our family grows and it will be in part because of he hope and financial assistance we received from The Hope for Fertility Foundation. They help make a couples biggest dreams come true, and we are so grateful for them.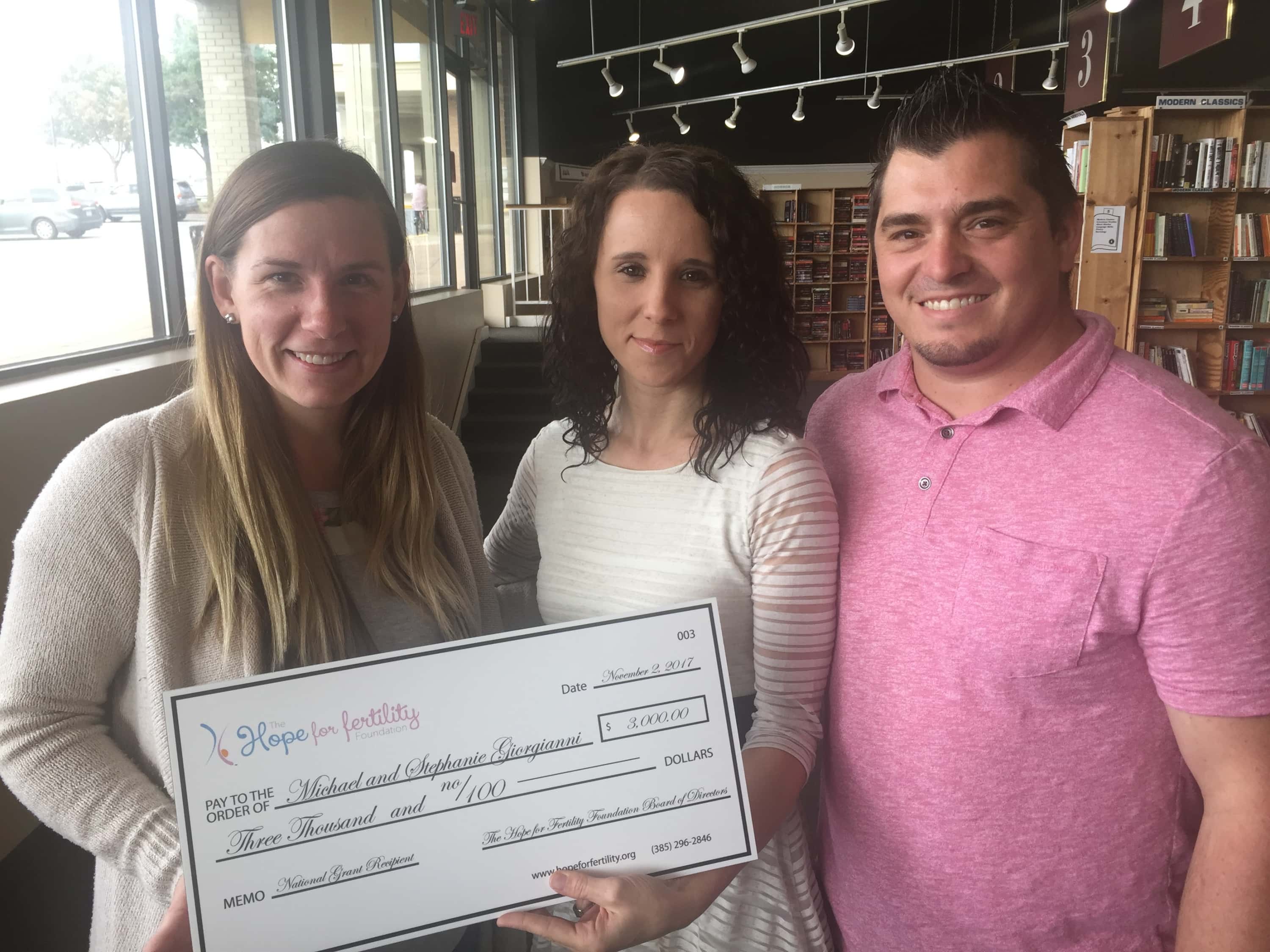 The Giorgianni's - Virginia (2017)
From the very first moment we made contact with Hope for Fertility Foundation, we were treated with such respect, consideration and compassion. The process was absolutely wonderful from beginning to end! This foundation is such an remarkable gift to couples like us who have a dream and are praying for a way to fulfill it. When we found out we were awarded a grant, we were overwhelmed and just couldn't believe that there were strangers out there that cared about us and helping us grow our family! There are no words to explain how thankful we are for this grant and for this foundation and all those individuals associated with making it possible! Thank you to [everyone at] the Hope of Fertility Foundation for being such an incredible blessing to our family!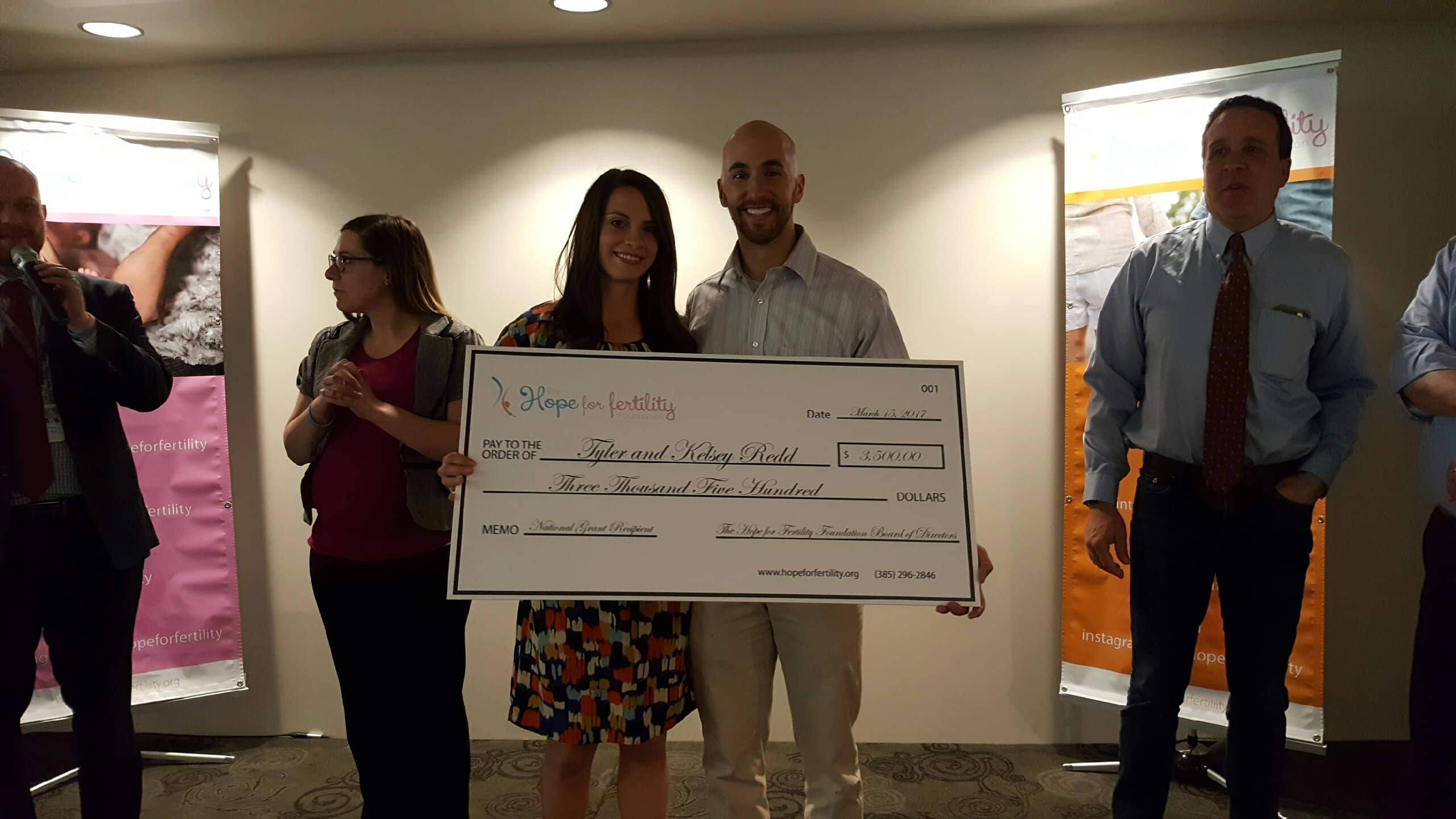 The Redd's - Utah (2017)
Infertility is so prevalent, and the cost for fertility treatments are so prohibitively expensive, and this community needs the aid and awareness that this Foundation is providing. The members of this organization have put so much time and energy into establishing this Foundation and raising funds in order to help people like us... [W]e will forever be grateful to every person who has been involved in The Hope for Fertility Foundation for their generosity.